History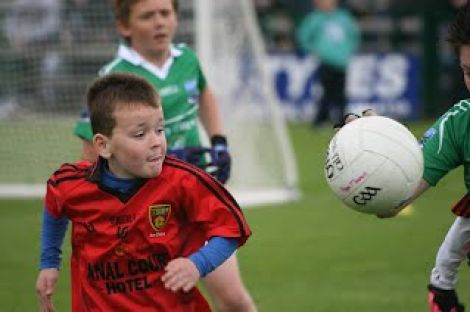 Primary teachers have been immersed in the promotion of  Gaelic Games for decades. Sciath na Scol, for instance,  can trace its history to the establishment of 'Cork County School Shields' on May 13th, 1903, at No.7 Cook Street, Cork. Cumann na mBunscol Baile Átha Cliath will celebrate its centenary in 2028. Other counties can tell a similar tale. However, it was not until 1971 that the movement became established as a national body, rather than a disparate group of committees.The name given to the body founded in 1971 was An Bord Eadar Chathrach. Five counties, Cork, Dublin, Galway, Limerick and Waterford were represented at a meeting in Dublin on the weekend of the All-Ireland football final in that year. An Bord Eadar Cheatharach was known as Bord Luthchleas Gael na mBunscoileanna from 1977 until a motion to change its name to Cumann na mBunscol was formally adopted at the AGM in 1991.
Cumann na mBunscol is an autonomous National Federation of Primary Schools promoting Gaelic Games in an educational context, having affiliated to it County and Provincial Primary Schools Committees.
The philosophy of Cumann na mBunscol shall be to promote Gaelic games in an atmosphere of fun and enjoyment and to make Gaelic Games the games of choice in our Primary Schools   This promotional work has been co-ordinated by Cumann na mBunscol for over 40 years, and today in 2013, we are active in 2,800 schools throughout the country with 100,000 school children participating in our activities.  
A wide range of opportunities and activities for all children is provided with equal opportunities for boys and girls to participate.   Activities include boys' and girls football, hurling, camogie, handball, rounders, athletics, mini-sevens, inter class leagues, quizzes, projects, skill award schemes and blitzes.